TEETH-WHITENING
How Much Does Whitening Cost?

How Much Does Teeth Whitening Cost? The Benefits of Teeth Whitening Offset the Costs
How Much Does Teeth Whitening Cost?
If you are considering whitening your teeth, you may want to know: How much does teeth whitening cost? The answer to this question depends on which method of teeth whitening you choose. Teeth whitening prices can vary by a lot depending on the type of product you choose. In-office treatments, such as laser treatments, can be among the most expensive options, while adding whitening strips to your routine can be a convenient and less expensive way to get noticeable results fairly quickly.
Here are the most common teeth whitening products and procedures and how they compare price-wise:
Laser Teeth Whitening starts at $500 and, in some cases, exceeds $1000

Whitening Strips costs up to $75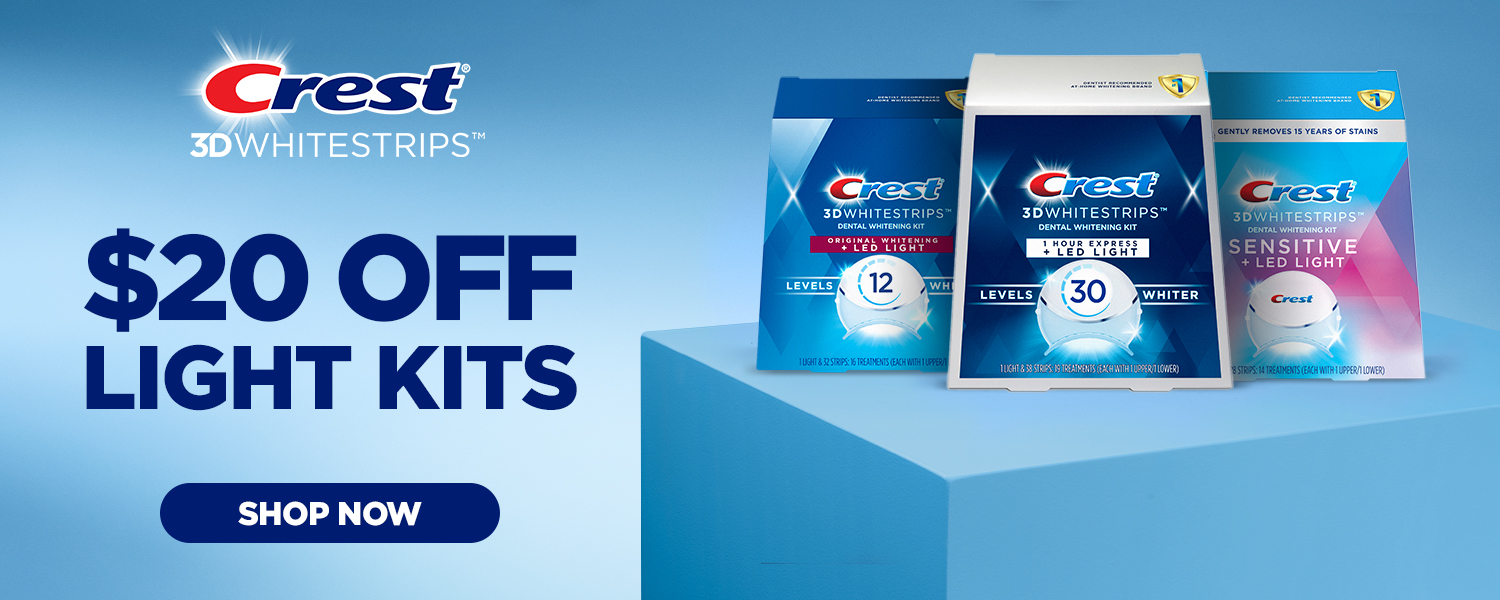 Bleaching Trays and Gels costs approximately $300
Whitening Toothpaste and Mouthwash costs $3.25 to $7
The best way to get your money's worth out of any teeth whitening product is to choose the product that suits your lifestyle and budget so you can enjoy a brighter smile.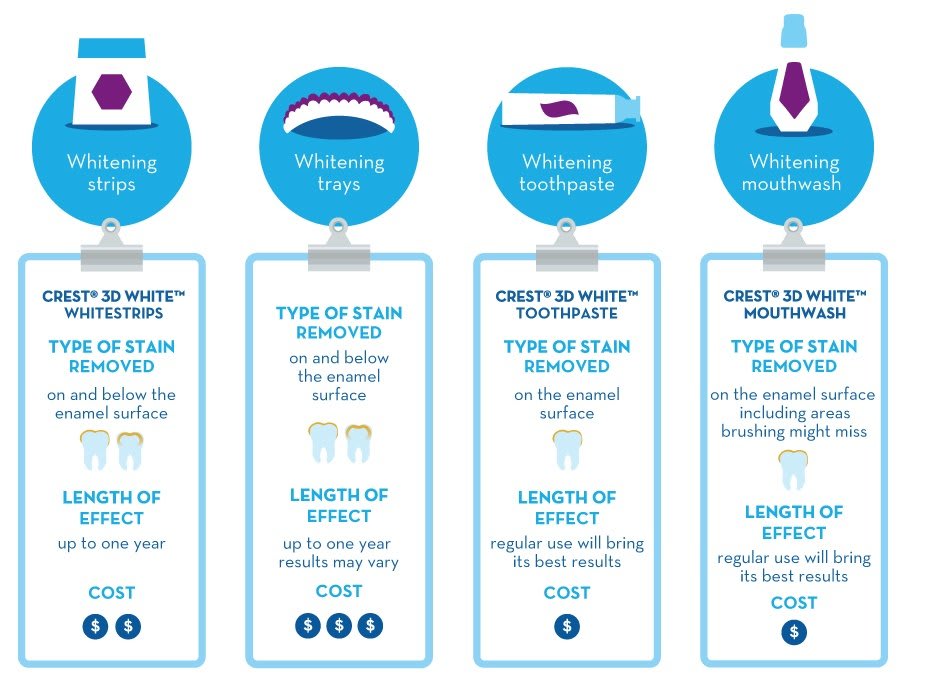 The Benefits of Teeth Whitening Offset the Costs
Studies have shown that whiter teeth can impact your personal and professional life, but teeth whitening cost is a concern for many people. In a 2007 study by researchers at Loyola Marymount University, people with whiter teeth were perceived as more attractive, and they received longer interviews and higher salary offers compared to before their teeth were whitened. In this study, the results suggest that teeth whitening costs are worth it, because a clean, bright smile will give you more confidence and may improve your chances in job interviews, on the dating scene and in everyday communications. Start by buying the best quality whitening products and using them no more frequently than the package directs, and you'll keep teeth whitening costs down.
If you want a brighter smile, you may have considered undergoing an in-depth teeth whitening procedure at your dentist's office. While a teeth whitening procedure may offer the results you're looking for, it's important to consider time, cost, and convenience when deciding on a teeth whitening procedure. You may find that a comprehensive teeth whitening regimen may offer the same level of results as a teeth whitening procedure. 
Sources: