The people at P&G are stepping up and serving families and communities as a force for good.
The people at P&G are stepping up and serving families and communities as a force for good.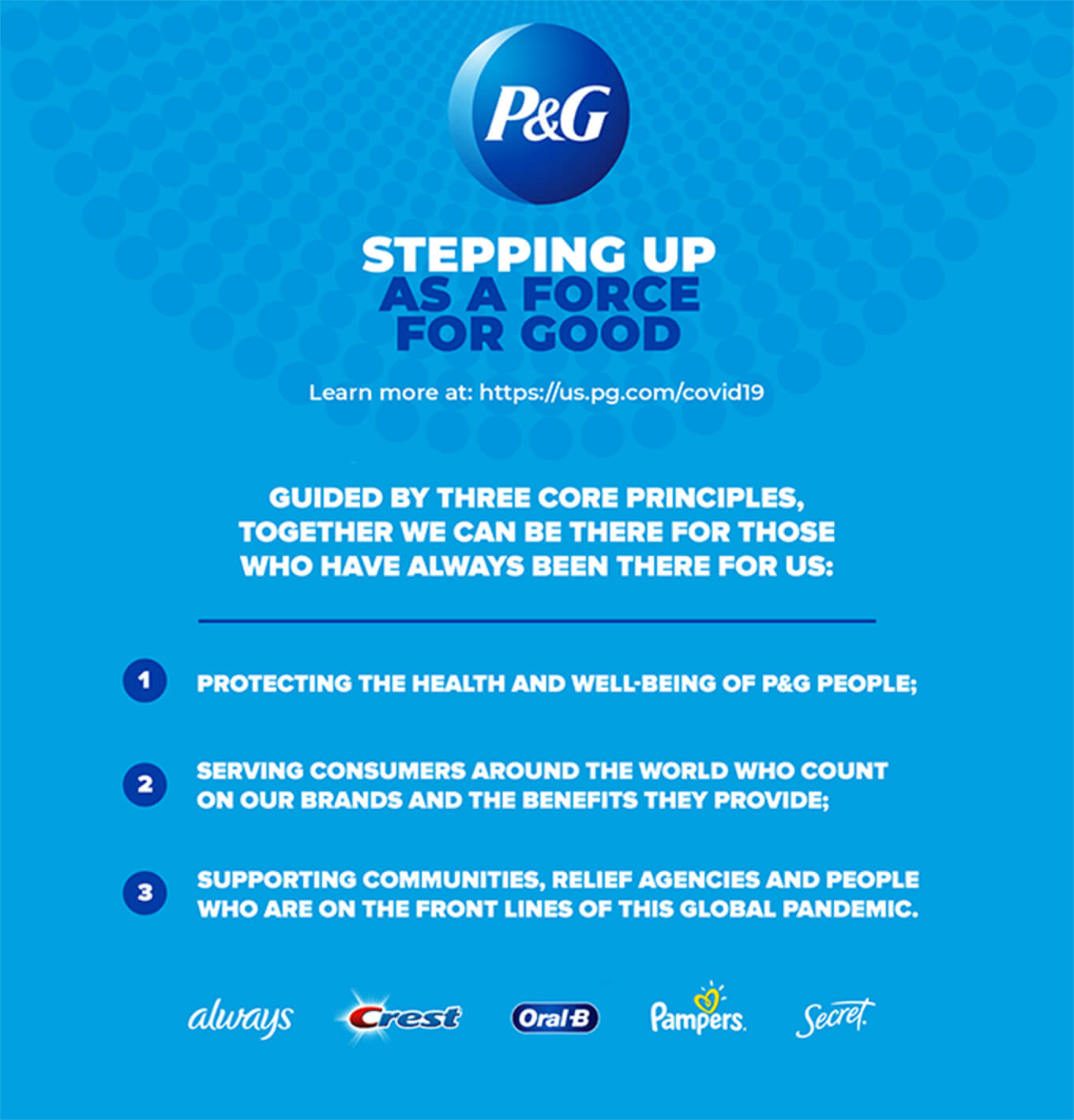 As part of a larger effort with P&G, Crest is stepping up to do our part in support of those who have always been there for us—our communities, employees, consumers and the brave heroes on the frontlines of this global pandemic.

We've joined forces with Feeding America to drive donations for children and families in need during this crucial time. Learn how you can get involved in the fight against the COVID-19 alongside us.
Giving families and children in need more reasons to smile
Now, more than ever, we must come together and inspire one another to smile. On March 29th, we did exactly that. As part of P&G we partnered with iHeart Radio to bring live music to living rooms across the country.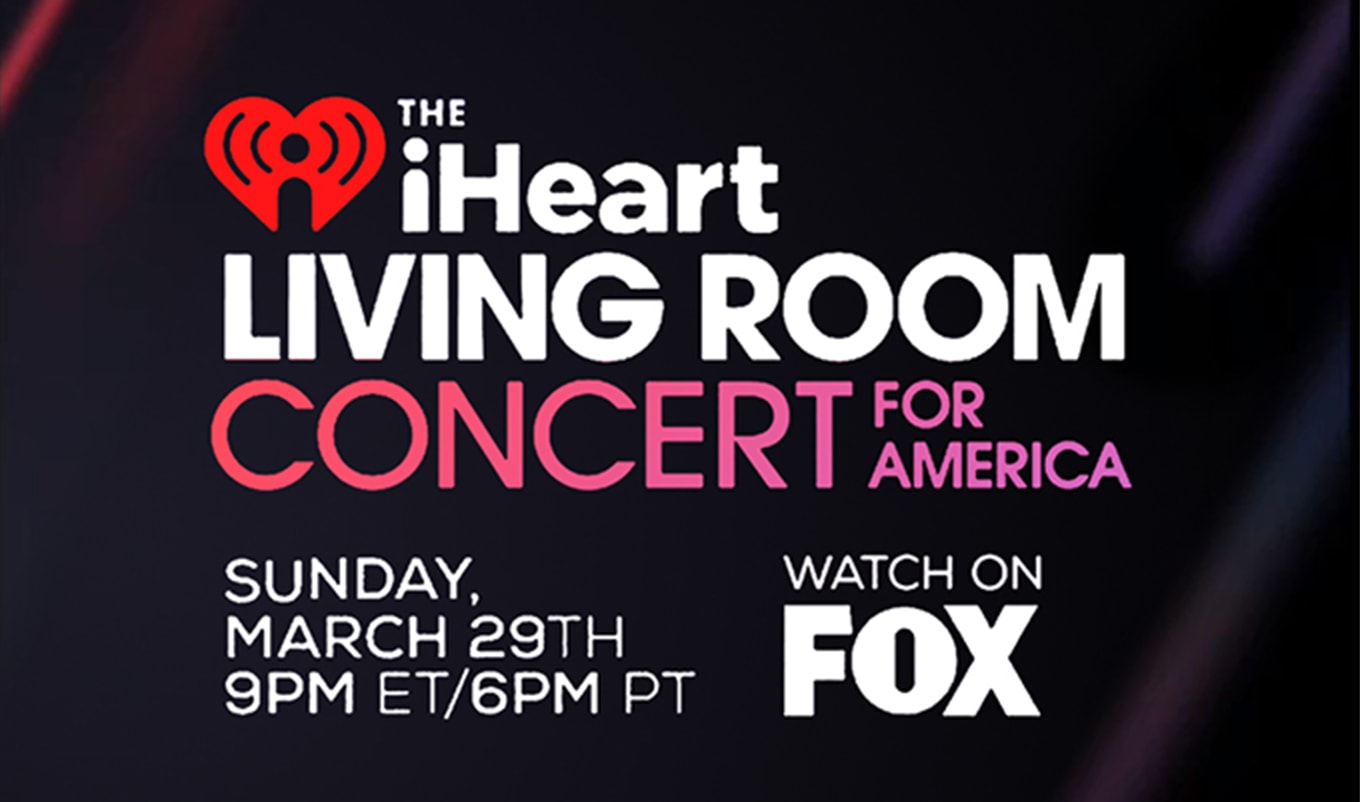 In support of communities, families, frontline health professionals, and our local heroes, millions of Americans tuned into the iHeart Living Room Concert for America on FOX, raising millions to help fight this global pandemic. And, we didn't stop there.

Alongside P&G, Crest joined Global Citizen on Saturday, April 18th for One World: Together at Home. The six-hour event celebrated our healthcare workers and relief organizations and charities that are working around the clock to bring food, shelter and essentials to those in need.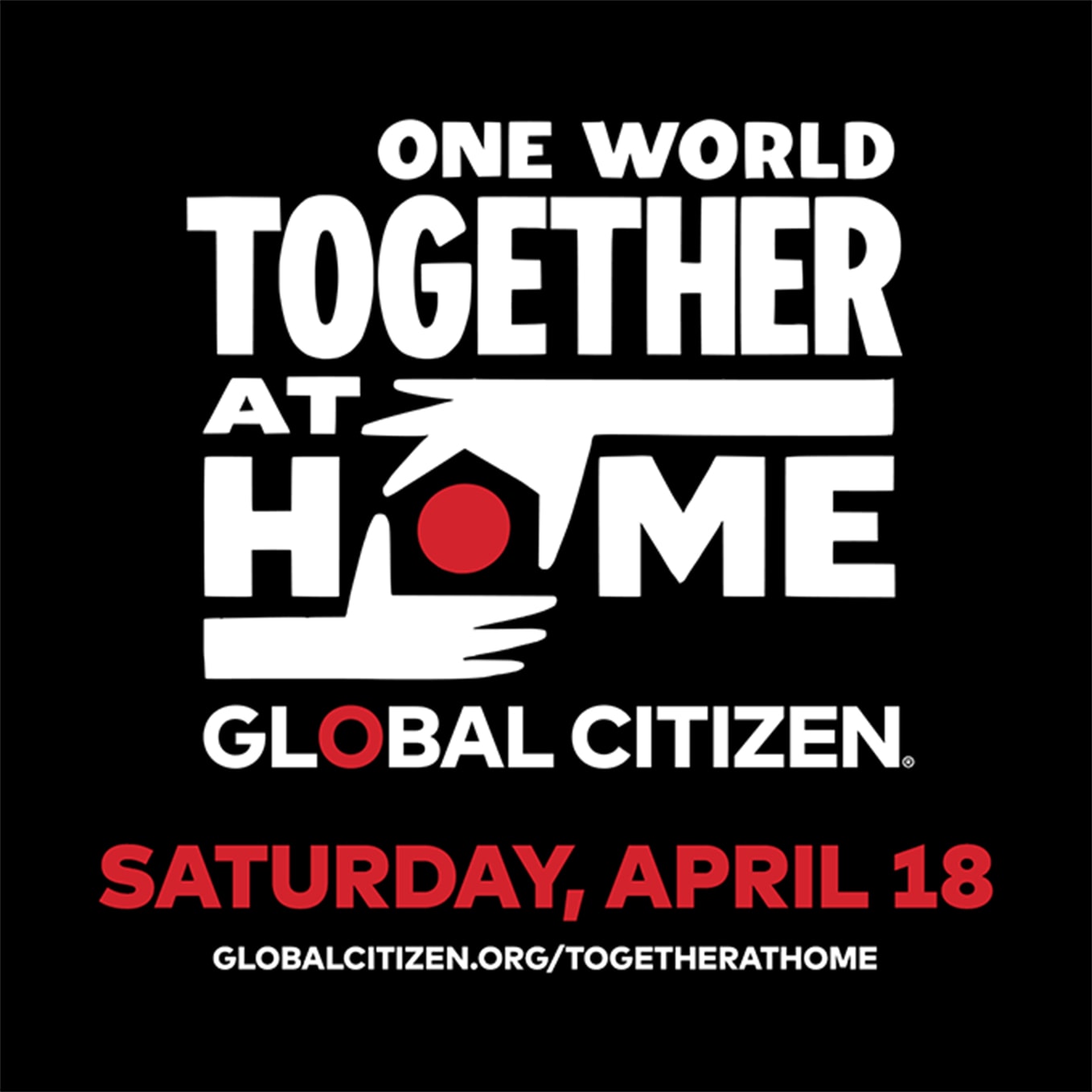 Together, our total product and cash contributions to Feeding America and the First Responders Children's Foundation add up to tens of millions of dollars, across 200 organizations, 30 brands and more than 30 countries – with more to come.

We will continue to combine our efforts and work smartly and safely to holistically serve communities, families, and local heroes during this unique time.
Supporting Dental Professionals to Better Treat Patients
Our first priority has always been to help improve and support the oral health of children, families, and whole communities—and that's not about to change. To further support dental professionals across the country, with P&G, Crest & Oral-B are donating, educating, and delivering the tools needed to ensure healthy smiles continue to stay strong.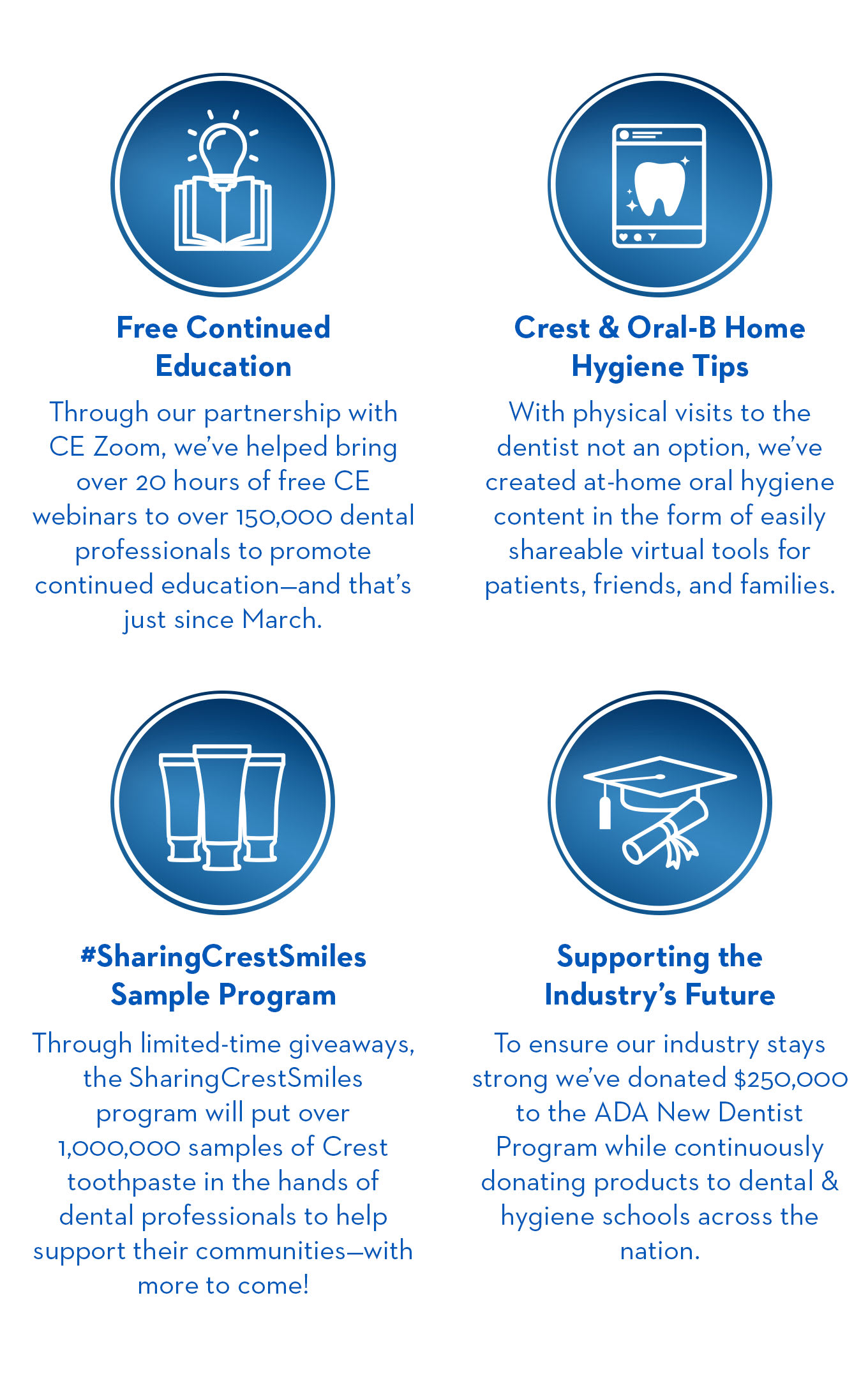 Though we cannot predict how or when this crisis will end, Crest & Oral-B are committed to being part of the solution.
Learn the Facts About Mouthwash and COVID-19