SOLUTIONS
The Best Mouthwash for Gingivitis and Gum Disease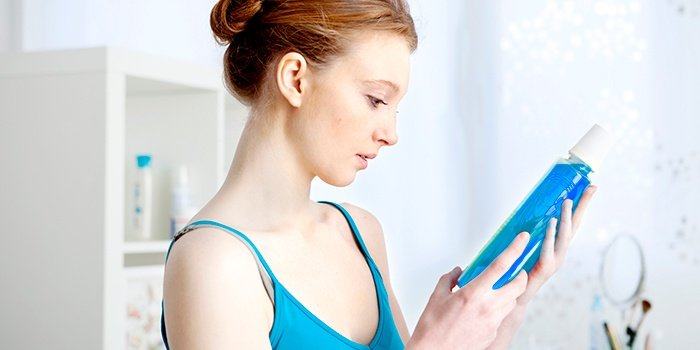 Should You Use Mouthwash? Which Mouthwash is the Best for You? Crest Mouthwash for Gingivitis and Gum Disease
When you're looking to prevent gingivitis or gum disease, it's important to include a mouthwash in your oral care routine every day. As you compare mouthwashes, you'll notice that some freshen breath, others provide an anti-cavity benefit, others help prevent gingivitis, and sometimes you will find one that offers a combination of these benefits.
To prevent or treat gingivitis, you should look for one that's proven to eliminate the bacteria or germs that cause gingivitis, but has a low potential for irritating gums in the process. Remember to pair your chosen mouthwash with the best toothpaste for gingivitis to complete your daily oral care routine.
There are two other factors you may want to consider while choosing the gingivitis mouthwash that best fits your needs:
Mouthwash with Alcohol: Alcohol is a component of many mouthwashes, which some people find causes a burning sensation in their mouths. While alcohol-based mouthwashes do aid in the germ-killing effects of mouthwash, the burning sensation can cause people to spit it out earlier than the recommended swishing time which can limit its germ-kill and health benefit effects.
Mouthwash for Sensitive Gums: Some people find the ingredients in mouthwash irritating, especially people who have sensitive gums. You may also find your mouth is more sensitive for a short time after a dental procedure. If you have a sensitive mouth, consider an alcohol-free mouthwash. It can help you avoid the burning sensation we talked about above while still offering the health benefits of mouthwash. These may also be a good choice if you'd like to buy one type of mouthwash for the whole family, and your household includes school-aged children or teens.
The Crest Pro-Health line of mouthwashes are all alcohol-free and protect areas that dentist check most, in addition to also preventing cavities, strengthening enamel, cleaning teeth and gums, and freshening breath for a healthier mouth.
There are a lot of mouthwashes out there, and many have trade-offs, so choosing one can be a bit overwhelming. Crest Gum Care Mouthwash is an excellent option for gingivitis prevention—it helps reverse early signs of gum disease, reduce gum inflammation, and kill bad breath germs, without the burn of alcohol. Combined with Crest Gum Detoxify as your daily toothpaste, your at-home gingivitis prevention plan will be off to a great start.
*In laboratory tests.