TEETH-WHITENING
Crest Whitestrips Instructions: Safe & Easy Teeth Whitening

Teeth Whitening Instructions: Get the Best Results Tips for Easy Ways to Whiten Teeth Maintaining Your White Teeth
You've made the decision to whiten your teeth using whitening strips—now what? For best results, always closely read the accompanying teeth whitening instructions before you get started to ensure you know how to properly use the product and can therefore get the brightest smile possible.
Teeth Whitening Instructions: Get the Best Results
Most whitening strips are very easy to use, which means the teeth whitening instructions should be fairly simple. Here are some specific items you should look for when reading teeth whitening instructions:
No matter what kind of whitening program you use, following teeth whitening instructions will help you get the best smile and ensure you're properly caring for your teeth.

Today's busy lifestyle doesn't leave much time for a complicated tooth whitening process. Fortunately, by keeping it simple, you can still achieve powerful whitening results without going through a painful or cumbersome teeth whitening process.
Tips for Easy Ways to Whiten Teeth
As you can see, whitening is easier than ever and doesn't require a complicated tooth whitening process. Your best bet is to get started so you can enjoy a brighter smile as soon as possible.

Many people who want to whiten their teeth have questions about tooth whitening safety. Many products are available that are safe and effective for whitening teeth. But to maximize tooth whitening safety, decide what level of whitening you want, and then choose the right product.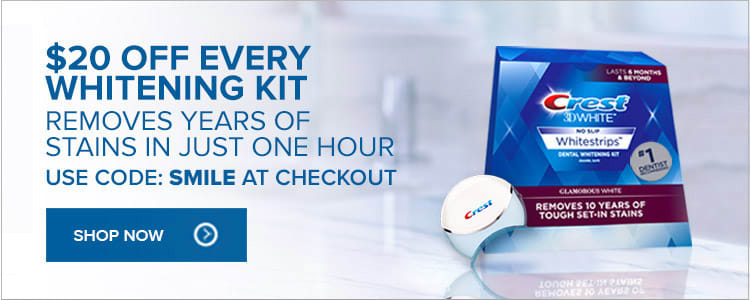 Maintaining Your White Teeth
Your busy schedule need not prevent you from enjoying the confidence that comes from white teeth. Keep these points in mind to help you maintain your newly white teeth:
Degrees of Teeth Whitening
Teeth whitening results can vary greatly depending on the products you use and the condition of your teeth. That's why it's a good idea to think about your ideal teeth whitening results before starting a teeth whitening regimen.
Start by determining your whitening goals. How do your teeth look now? What do you want them to look like after whitening? These are important considerations when seeking the best teeth whitening results.
For best results with any product that promotes white teeth, be sure to follow a routine of good oral hygiene, including twice-daily toothbrushing and daily flossing. Make sure to read the instructions on your products for white teeth—some suggest that you don't brush your teeth immediately before applying the product.
Source:
1. http://www.webmd.com/oral-health/teeth-whitening-safety