TEETH-WHITENING
How to Get Rid of Stains on Teeth

Your smile can say a lot about you - and so can the stains on your teeth. For average people, stains on their teeth will typically develop over the course of their lives - whether from poor dental hygiene or simple daily experiences, like drinking coffee, tea or wine. So, how do you get rid of stained teeth? First, let's discuss the types of stains you may encounter with helpful info from our parent website, Crest.com.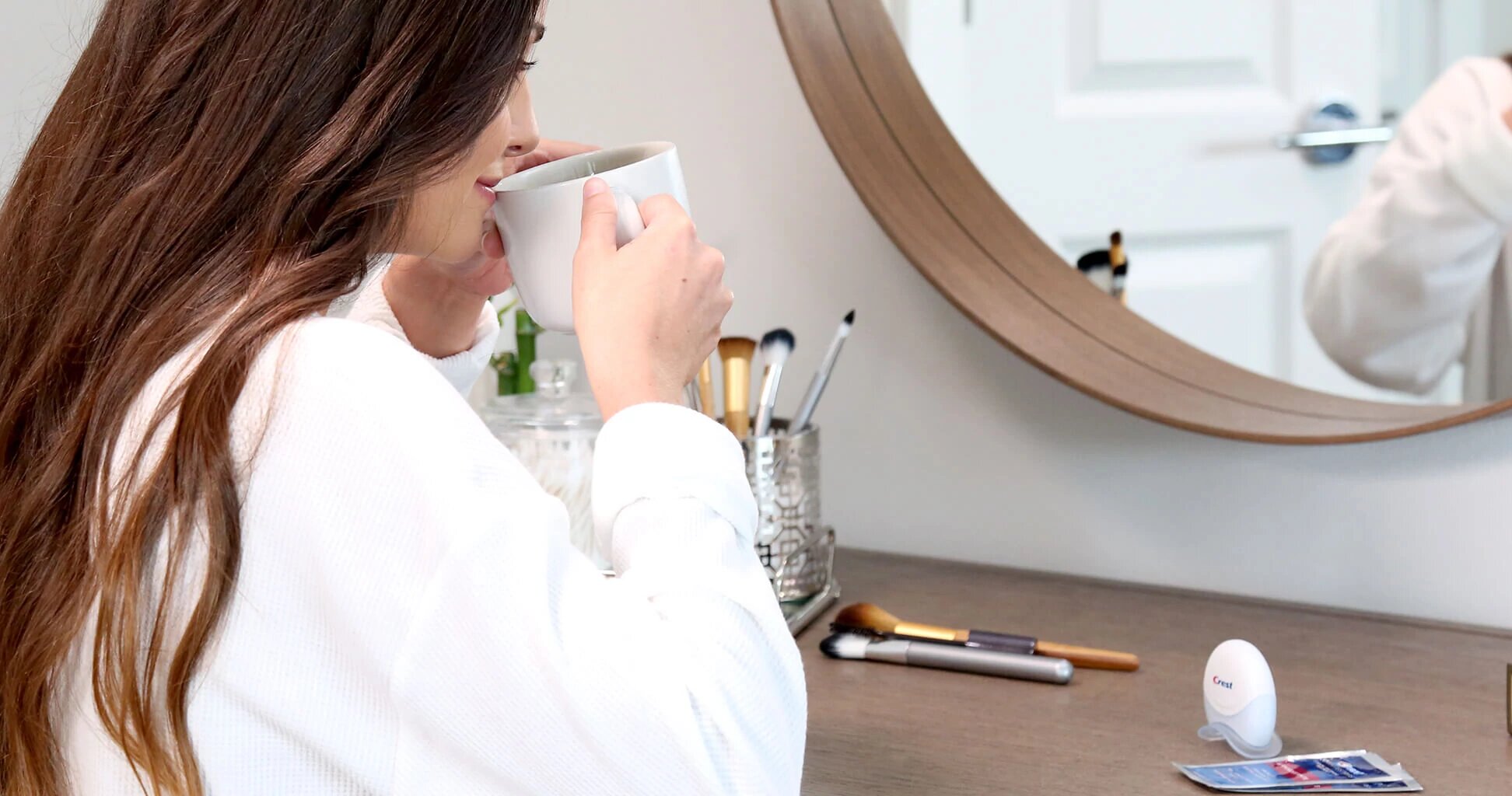 Types of Stains
Extrinsic Teeth Stains
An extrinsic tooth stain occurs when the surface of the tooth becomes stained. Stain particles, such as residue from food or drink, build up in the film of protein that covers the tooth's enamel. Extrinsic tooth stains are typically caused by tobacco use or by regularly drinking stain-causing beverages, like coffee and tea, wine or cola drinks. The good news is that this type of tooth stain responds well to regular dental cleanings and brushing teeth with whitening toothpaste.
Intrinsic Teeth Stains
An intrinsic tooth stain occurs when the stain happens below the surface of the tooth. Stain-causing particles work through the exterior of the tooth and accumulate within the tooth's enamel. An intrinsic tooth stain is a bit harder to remove, but it is possible. A stain of this sort may require professional or at-home teeth whitening products, like Crest 3DWhitestrips.
Age-related Teeth Stains
An age-related tooth stain is usually a combination of both intrinsic and extrinsic tooth stains. Teeth discolor with age because the core tissue of the teeth, the dentin, naturally yellows over time. Also, the enamel that covers the tooth becomes thinner as we age, allowing the dentin to show through. These intrinsic causes of discoloration combined with extrinsic causes, like eating or drinking certain foods and beverages and using tobacco, will cause most of us to experience teeth discoloration as we age.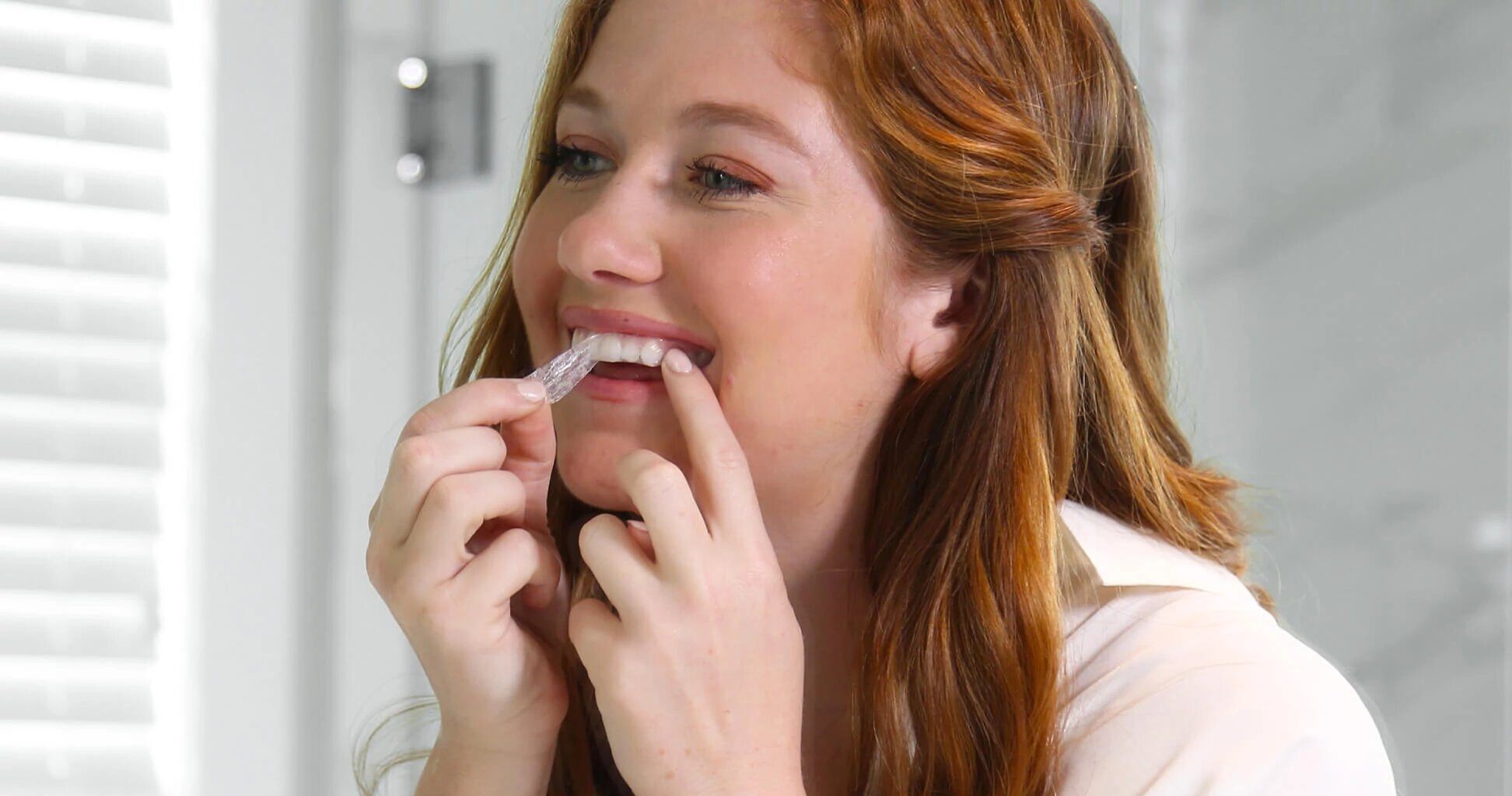 How to Get White Teeth
So, all this talk about stains is interesting, but how do you get rid of stained teeth? As mentioned above, extrinsic stains can usually be removed with good old fashioned tooth brushing. For those more stubborn and intrinsic stains, Crest 3DWhitestrips is a great option. Choose the Whitestrips that fits your needs and your lifestyle, and you can get a 100% whiter smile guaranteed.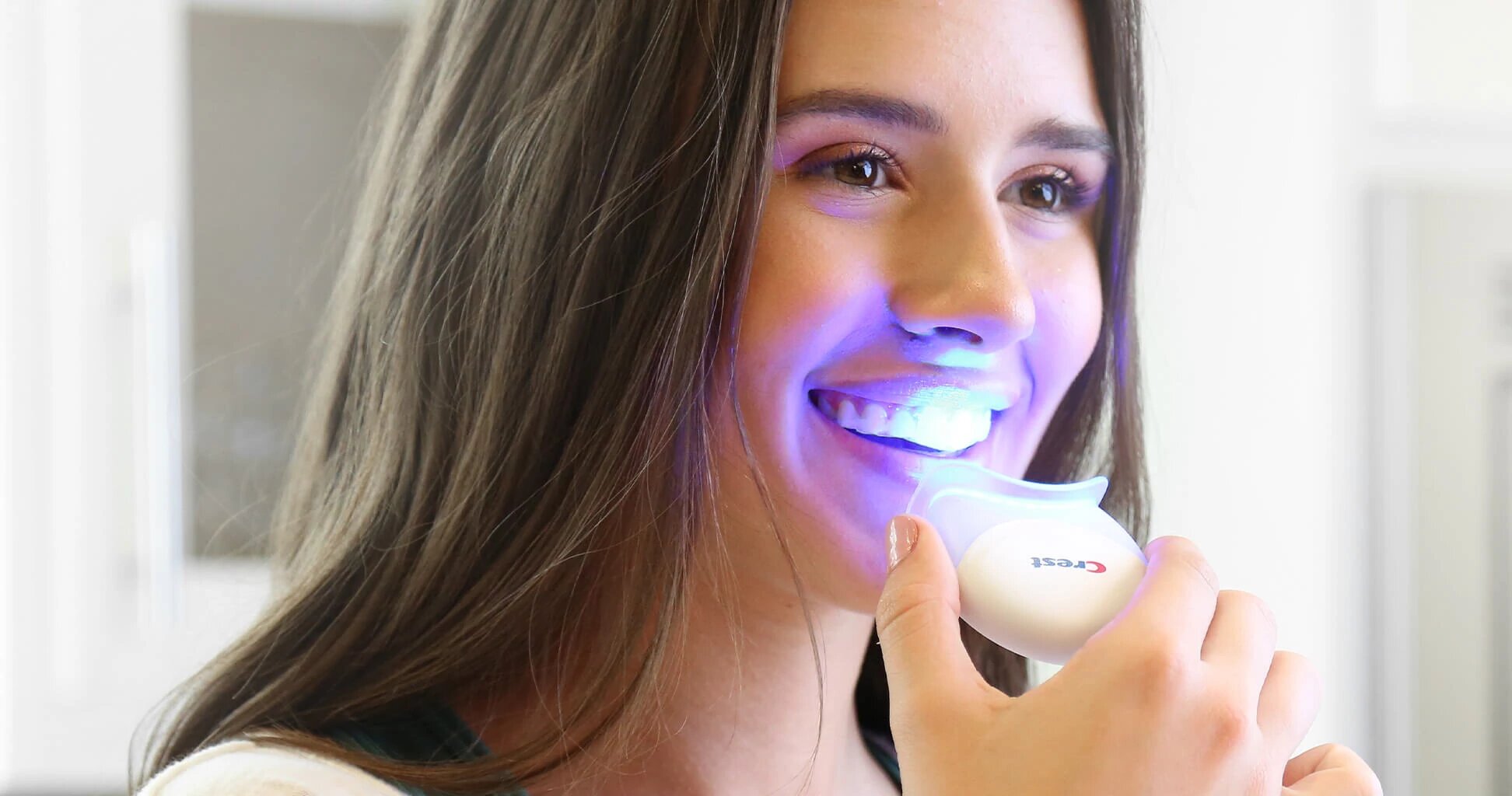 The Blue Light Difference
Need an extra teeth whitening boost? The Crest LED Accelerator Light is the same LED light technology used by professionals - now in the palm of your hand and used in the comfort of your home. Grab a light kit today to enhance the teeth whitening power of your 3DWhitestrips and experience a brighter smile!