TEETH-WHITENING
How to Use the Crest LED Accelerator Light Teeth Whitening Kit

You've chosen the Crest 3DWhitestrips Kit that is best for you, and now it's time to use it. Learn how to use your Crest 3DWhitestrips teeth whitening kit with LED Accelerator Light by following the four easy steps below. Soon, you'll be on your way to noticeably whiter teeth, 100% guaranteed. How often should you use Whitestrips? Since Crest 3DWhitestrips will whiten teeth for 6 to 12 months, we recommend using Whitestrips twice per year.
Before You Start
Some things to note: You can brush your teeth gently immediately after using Whitestrips, but we don't recommend brushing your teeth immediately before applying them. Doing so may irritate your gums. We also suggest waiting a few days after a professional teeth cleaning to use Crest 3DWhitestrips in case your teeth or gums are sensitive. It's a good idea to check with your dentist before you start using Crest 3DWhitestrips, too. Let's get started!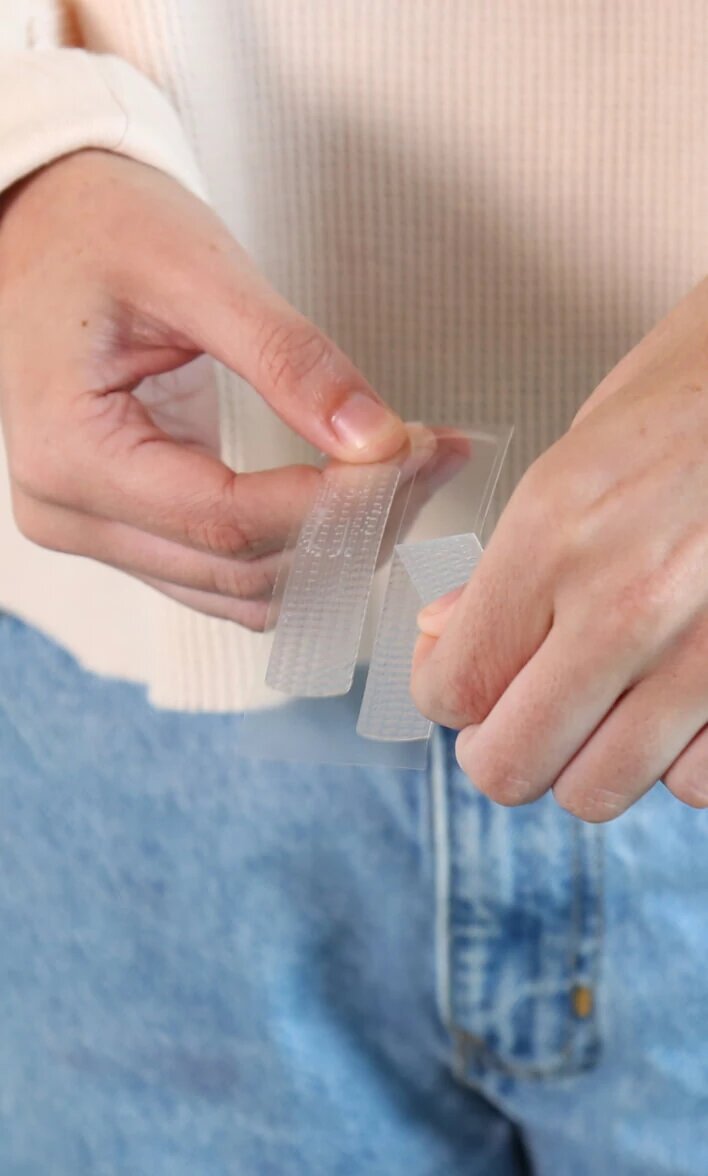 Peel
Getting started is simple. First, gently remove the backing of the teeth whitening strip with your fingers. There are two strips – one designed for the top teeth and one designed for the bottom teeth. Use the longer strip for your top teeth and the shorter strip for your bottom teeth. You'll have to do this step with each strip separately, but for now let's work with one.
Apply
The next step is to apply the strip to your teeth (either the top or bottom row, depending on which strip you chose in the first step). To use them, simply remove the backing and apply the grippy side to your teeth. When initially applying the strip, slide the strip so that it is centered on the front teeth as much as possible. Then, fold the strip over to the back side of your teeth to secure it in place. Remember, make sure to use the whitening strip only on the teeth it is designated for – each strip has been specially designed to conform to either the top or bottom teeth. Repeat the peel and apply steps for the second strip. Leave strips on your teeth for the length indicated on your strip sachet (either 30 or 60 minutes).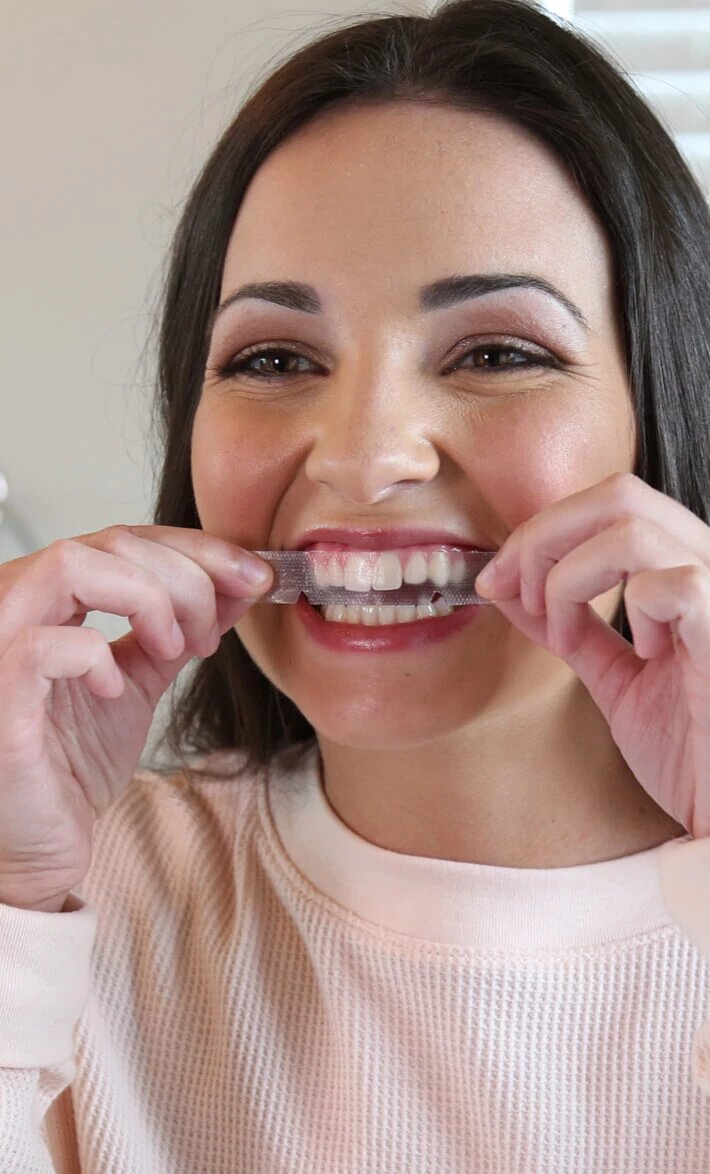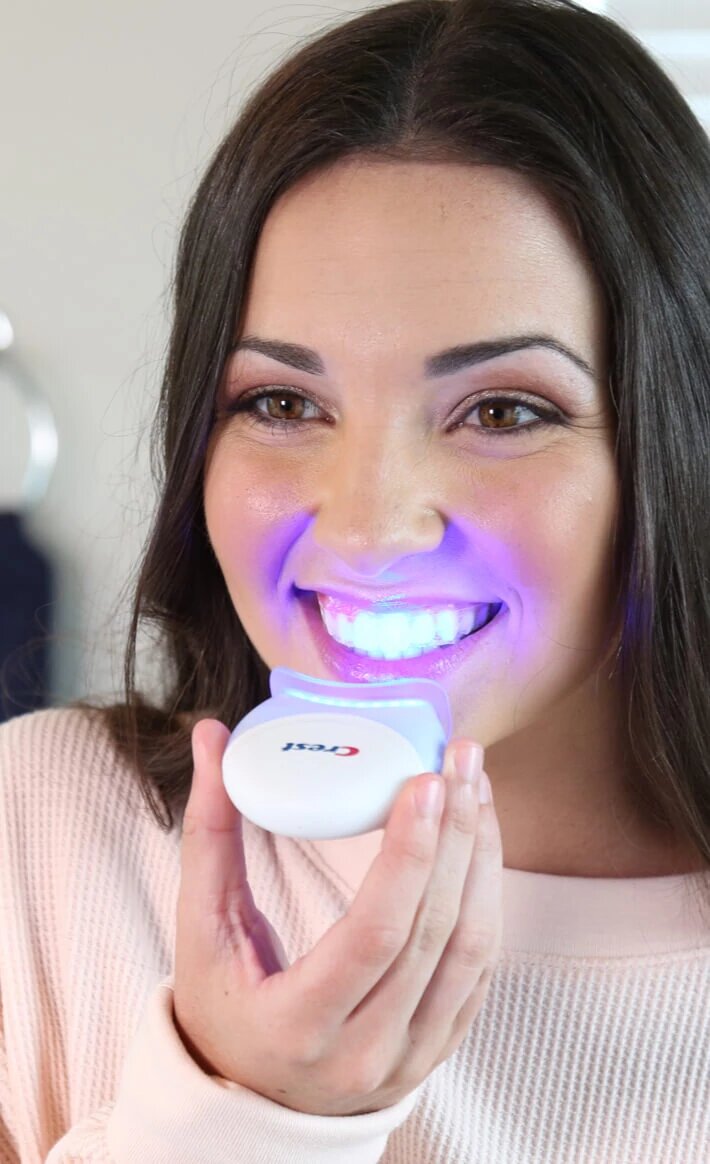 Boost
Crest 3DWhitestrips Whitening Kits include The Crest LED Accelerator Light, which puts the same technology that dentists use to professionally whiten teeth right in the palm of your hand. The LED teeth whitening light is safe to use as directed and helps the ingredients in Crest 3DWhitestrips work more effectively by safely penetrating the enamel surface to weaken tough, yellow stains. Unlike other light products that use a broad light spectrum, our specific blue light wavelength was designed to target and neutralize yellow stains. The device was also created to deliver full light intensity across all your teeth for 30% better whitening compared to strips alone.
You'll use The Crest LED Accelerator Light during the last 5 minutes of the teeth whitening treatment. To start the light treatment, simply press and hold the two buttons on the sides of the device simultaneously to turn on the light, then release. Place the light against the strips on your teeth for 5 minutes. The light will automatically turn off after 5 minutes.
Reveal
When your time is up (either 30 or 60 minutes), peel off your strips and dispose of them in the trash. You may have some whitening gel leftover on your teeth, so gently brush that with a toothbrush.
Now, it's time to reveal your smile! With Crest 3DWhitestrips, you'll get noticeably whiter teeth, 100% guaranteed. So, start smiling and showing off your teeth today.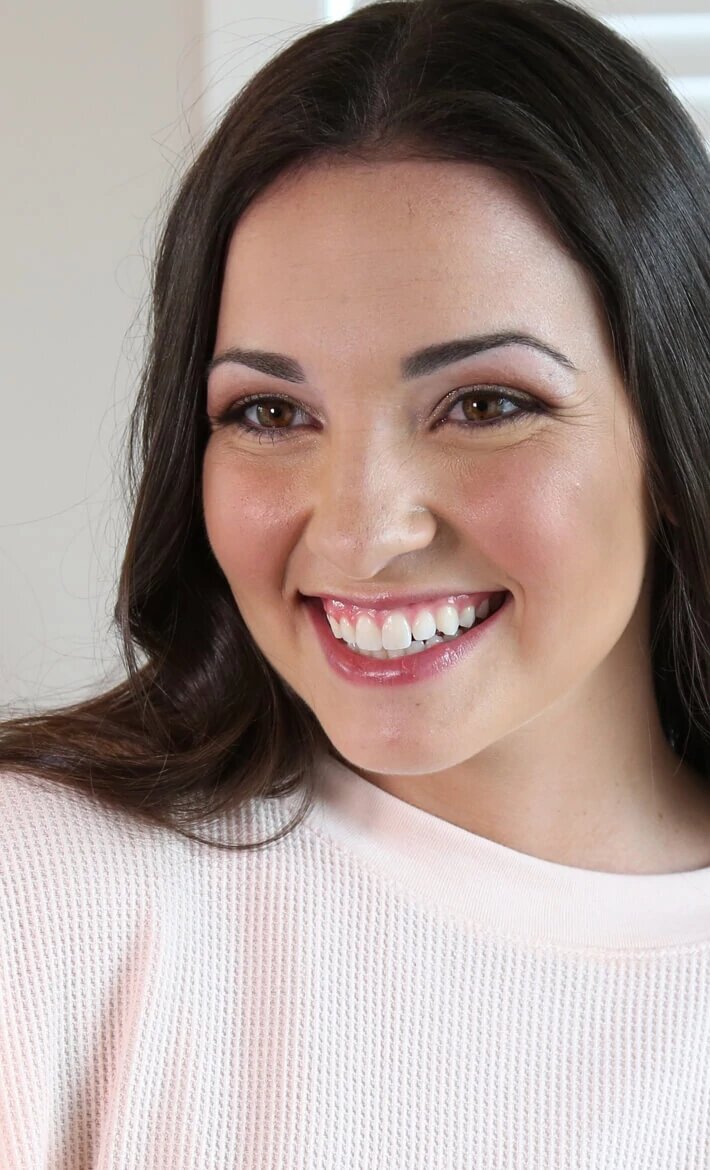 Which Product is Right For You?