TEETH-WHITENING
Step-by-Step Crest 3DWhitestrips Instructions
Ever wonder how to actually use Crest 3DWhitestrips? Crest 3DWhitestrips are super easy to use - all you have to do is follow the steps: peel, apply, boost and smile! For those who want a bit more detail, we have specific step-by-step directions below. Enjoy! And, don't forget to smile.
Peel
Each set of strips (one for the top teeth and one for the bottom) has a plastic liner that covers the gel side. Simply peel away this layer when you are ready to apply the strip to your teeth. Most teeth whitening instructions will tell you to not brush your teeth just before applying the strip. This will help them adhere to your teeth better.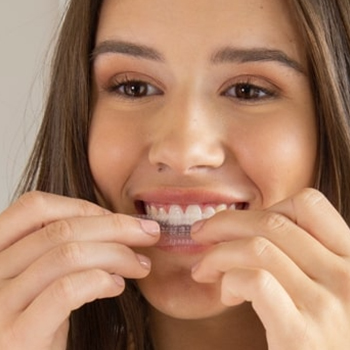 Apply
To apply, simply remove the teeth whitening strip from its liner and place the gel side to your teeth, aligned with your gum line. Press against your teeth for best contact and fold the remainder of the strip behind your teeth. Be sure to read the directions on the package of your Crest 3DWhitestrips pack to learn how many times a day you should wear the strips. This will vary by product and should be clearly stated in the teeth whitening instructions - some require one application, while others are meant to be worn twice a day.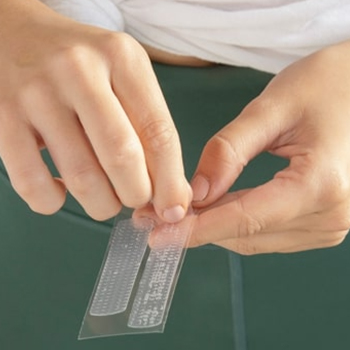 Boost
If your Crest 3DWhitestrips came with a LED Accelerator Light, this step is for you! Wear the strips for the full application time and then boost with the blue light technology device. Simply turn the LED Accelerator Light on and hold against your teeth until the light turns off (about five minutes).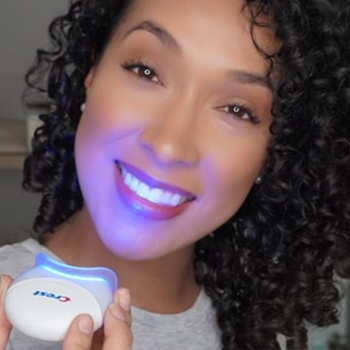 Smile
How long should you wear the strips per application? This is likely to range from 5 minutes to 60 minutes, depending on the strength of the product. Read your teeth whitening instructions closely and follow the directions for best results. Once you've completed the treatment wear time (and boosted if your kit came with an LED Accelerator Light), it's time to reveal your whiter smile! Just peel the strips off of your teeth and throw the strips away.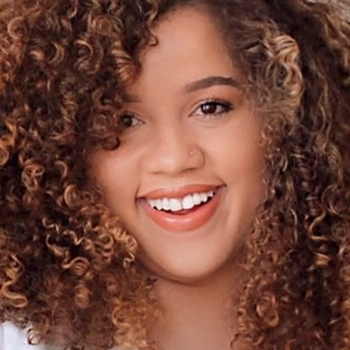 How to Keep Your Teeth White After Whitening
Okay, so you've achieved brighter, whiter teeth. Congrats! Now, how do you keep those pearly whites nice and bright? Here are some tips for your newly white teeth:
Use a straw: When drinking drinks, like sodas or sugary juice, sip them through a straw to decrease the contact of the drink with your white teeth. Don't like straws? Use a reusable one to reduce plastic waste.
Keep your mouth clean: Try to rinse your mouth as soon as possible to decrease the risk of stains that come from foods or drinks.
Maintain good dental hygiene: Brush your teeth with a whitening toothpaste once or twice a day while using products to promote white teeth.
Don't forget the floss: Floss twice daily to help keep your teeth nice and clean, no matter what teeth whitening product you use.
Which Treatment Should You Use?
With Crest 3DWhitestrips, we offer a wide range of products designed to deliver different levels of results. Start by determining your teeth whitening goals. What do you want your teeth to look like after whitening? Then, use the guide below to help determine the right Crest 3DWhitestrips for you.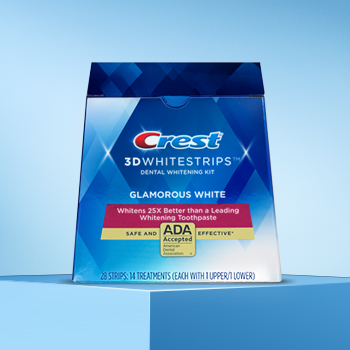 A brighter white: If your teeth are significantly discolored, you want a whitening program that can provide noticeable, dramatic teeth whitening results. Consider Professional Effects for high-level teeth whitening results. ADD TO CART - $45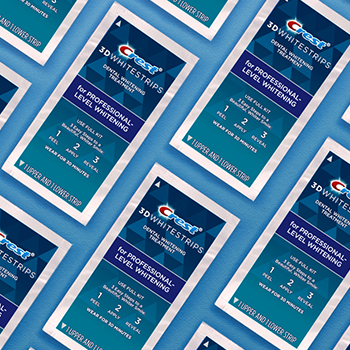 Our brightest white: For the most advanced, professional-level teeth whitening results, we recommend using Crest 3DWhitestrips 1 Hour Express + LED Light. The blue light technology from our LED Accelerator Light helps boost the effects of Crest 3DWhitestrips for brighter, whiter results you can see.
ADD TO CART - $85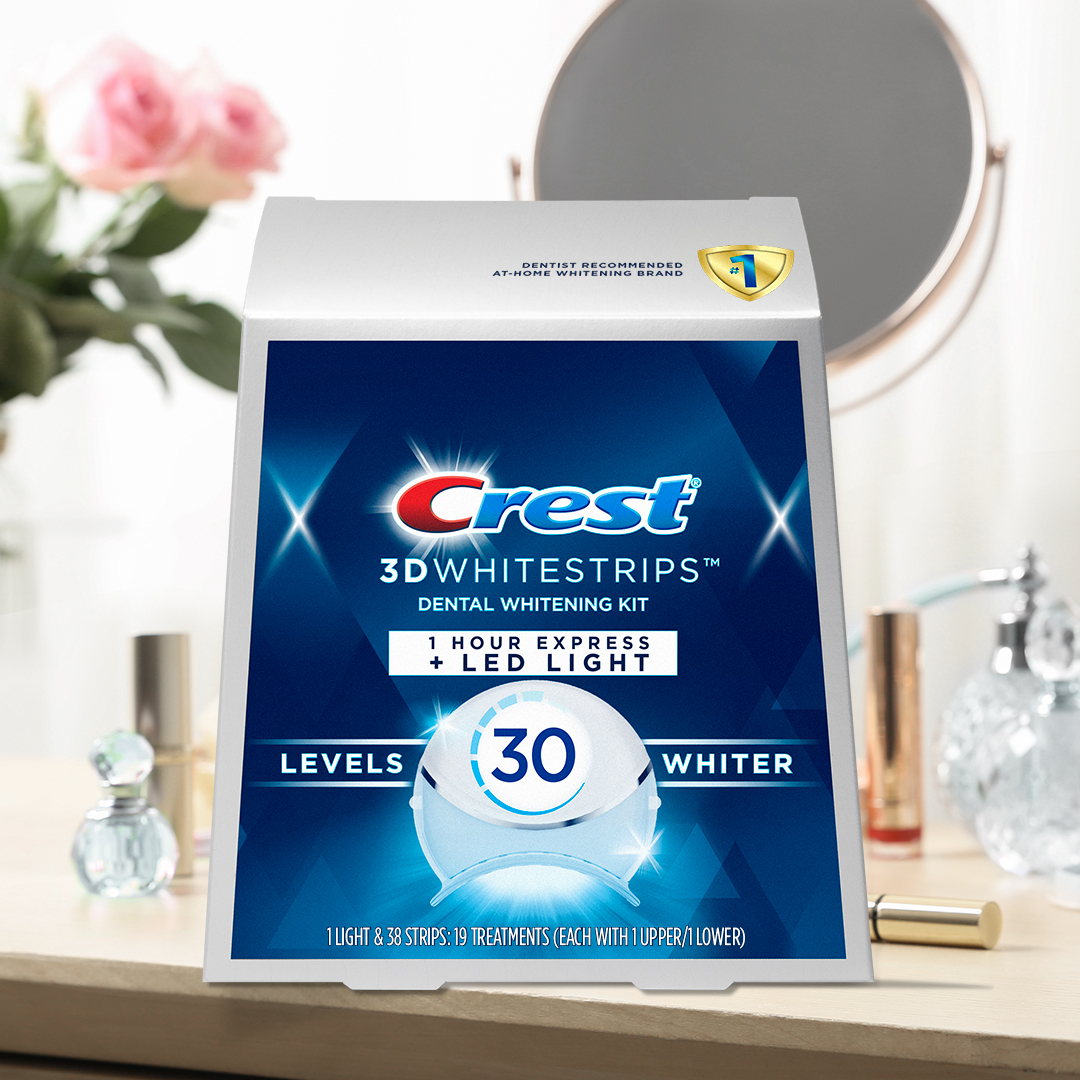 Which Product is Right For You?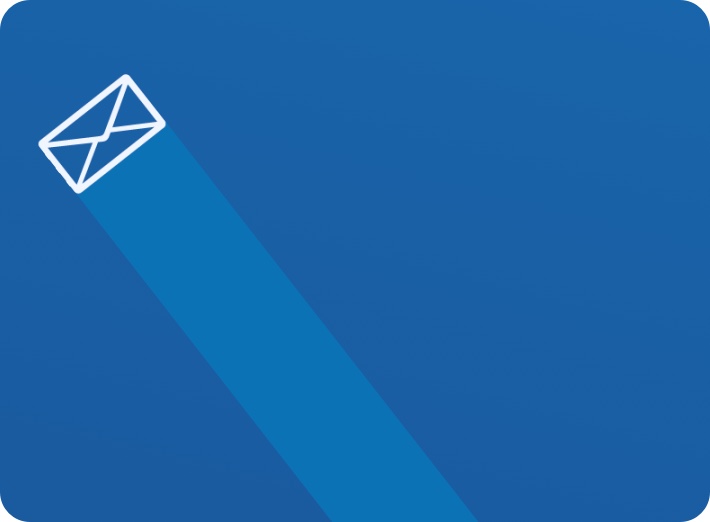 Be the first to receive tips tailored to your oral care needs, get access to exclusive deals, and more!