TEETH-WHITENING
Award-Winning Whitening with Crest 3D White Whitestrips

ADA Seal of Acceptance Self and Brides Magazines Awards Allure and Total Beauty Awards
When it comes to safely whitening your teeth at home, who can you turn to for impartial advice? How about sources you trust, like dentists, leading publications and people who have actually used teeth whiteners themselves? Crest 3D White Whitestrips has earned numerous awards from these discerning audiences for one simple reason: no other product on the market whitens at home safely like Crest 3D White Whitestrips.
The American Dental Association Seal
When the American Dental Association, the nation's premier source for oral health information speaks, people listen. What are they saying? That Crest 3D White Glamorous White Whitestrips is the only home-use teeth whitening product to receive the ADA Seal of Acceptance. The only one! It's coming from the ADA, the most trusted source in oral care. Take it from America's leading association of dentists: using Crest 3D White Whitestrips once a day for 30 minutes can safely elevate your smile from white to wow!
Prestigious Awards from Self and Brides Magazines
Who are some of the most discerning judges when it comes to giving awards for health and beauty products? Publications like Self and Brides that make a business of testing and rating products like teeth whiteners to determine which are best. And after testing the product, these publications gave Crest 3D White Professional Effects Whitestrips and Crest 3D White Supreme FlexFit Whitestrips prestigious awards for a simple reason. It's safe and the most effective way to whiten your teeth at home. A multiple award-winning teeth whitener you can use from the comfort of your home? Now that's a reason to smile!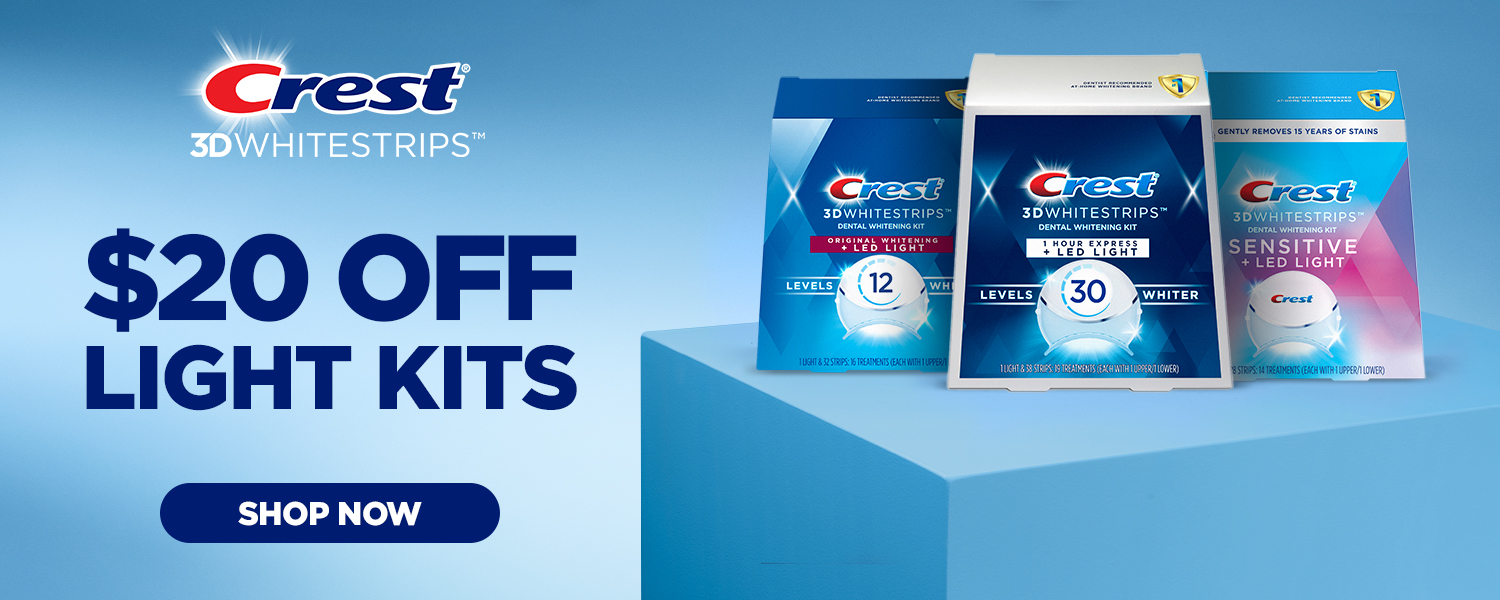 Allure and Total Beauty Readers Choice Awards
Ordinary people who have used Crest 3D White Whitestrips are also raving about how well it works. Readers' choice awards from prestigious publications, like Allure and Total Beauty are saying that Crest 3D White Whitestrips can give you teeth as white as a professional whitening from the comfort of your home. Not almost as white… as white. And that's straight from readers of leading magazines who can't keep how safe and effective Crest 3D White Whitestrips are to themselves.
The pros at the ADA, the press and people like you have spoken loud and clear about the effective whitening power of Crest 3D White Whitestrips.Trust the #1 whitening brand. Try it yourself for an award-winning smile of your own!