TEETH-WHITENING
3DWhitestrips At-Home Treatments Accepted by ADA
Crest has been a leader in the teeth whitening category for over 15 years, and our Crest 3DWhitestrips technology has been recognized and accepted by the American Dental Association. Why does this matter? When it comes to whitening, it's not uncommon to think, "is this product both effective and safe for my teeth?" Rest easy knowing four of our at-home teeth whitening treatments have been accepted by the American Dental Association (ADA) as safe and effective:
Crest 3DWhitestrips Vivid White
Crest 3DWhitestrips Brillance White
Crest 3DWhitestrips Classic Vivid
Crest 3DWhitestrips Sensitive White
Crest 3DWhitestrips Sensitive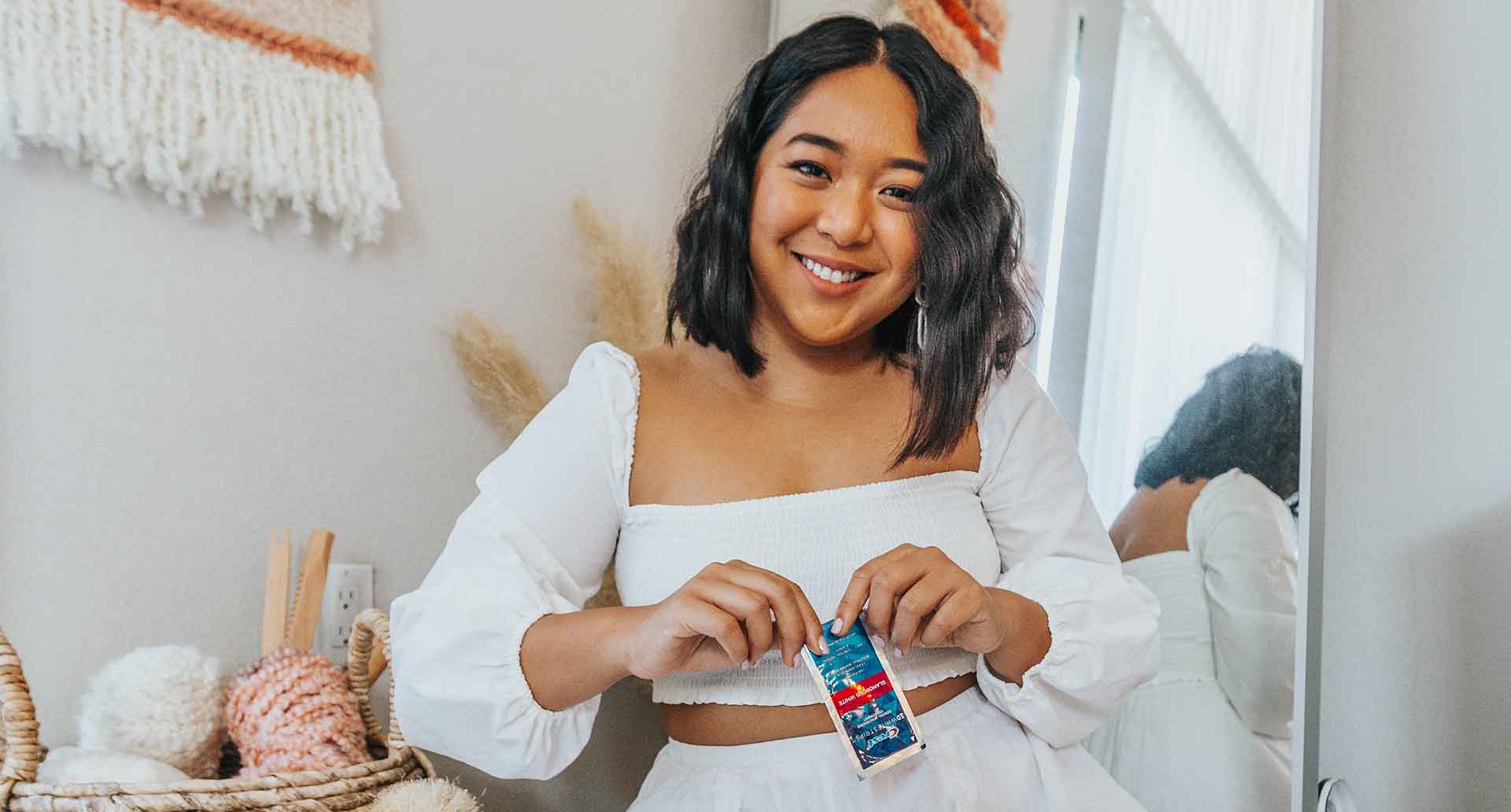 Why is the ADA Seal of Acceptance Important?
The American Dental Association's Seal of Acceptance was founded in 1931 to help consumers find safe oral health care products that are effective at doing what they claim to do. For Crest, that means that those four teeth whitening products are proven to work. With just one whitening kit, you can remove over 15 years of tough, set-in stains.
3DWhitestrips Glamorous White are ADA Accepted
Attaining the ADA seal for our products was important for Crest, as no other oral care product is ADA-accepted for at-home teeth whitening. To start, the brand must submit product information, ingredient lists, results of the research supporting the products' effectiveness, provide evidence of good manufacturing processes, and submit all packaging information about the product to the American Dental Association*. The ADA Council on Scientific Affairs, which is composed of ADA member dentists, then reviews all of the data and other information to determine if the product should be awarded the ADA Seal of Acceptance.

Among teeth whiteners, Crest 3DWhitestrips gives you superior whitening at-home while using the same enamel-safe ingredients that dentists use. In fact, Crest 3DWhitestrips whiten your smile better than whitening toothpaste, to give you results that last six months and beyond.

Many whitening solutions are readily available for purchase, but only one at-home teeth whitening brand is ADA accepted: Crest 3DWhitestrips. Dental professionals agree that the ingredients used are safe and trustworthy, and the product is effective in helping to whiten teeth. For more information on the American Dental Association, please visit ADA.org.