TEETH-WHITENING
What is the Best Way to Whiten Teeth?

Ways to Whiten Your Teeth Types of Teeth Whitening Products Additional Methods to Whiten Your Teeth Degrees of Teeth Whitening Questions Related to Teeth Whitening
Ways to Whiten Your Teeth
Teeth whitening occurs in two ways—the first is by acting on tooth stains on the outer layer of the tooth and below the enamel surface, and the second is by preventing the generation of new stains. It is achieved via stain removal, stain bleaching, and stain protection. Here are some ways to whiten teeth and details about their differences:
Types of Teeth Whitening Products
Maybe you've thought about teeth whitening, but aren't sure which options are right for you. Whatever your reasons for wanting to whiten your teeth, there are many choices to consider. Crest offers a range of whitening products from toothpastes to mouthwashes to whitening strips to give you the whiter teeth you're after.
Whitening Strips Teeth whitening strips are a great way to whiten teeth both on and below the enamel surface. Crest Whitestrips use the same enamel-safe ingredient dental professionals use, so you get great results and whiter teeth easily, at home. There are several Crest Whitestrips teeth whitening systems to choose from:
Best of all, every Crest Whitestrips teeth whitening system provides you with a brighter, more beautiful smile––guaranteed.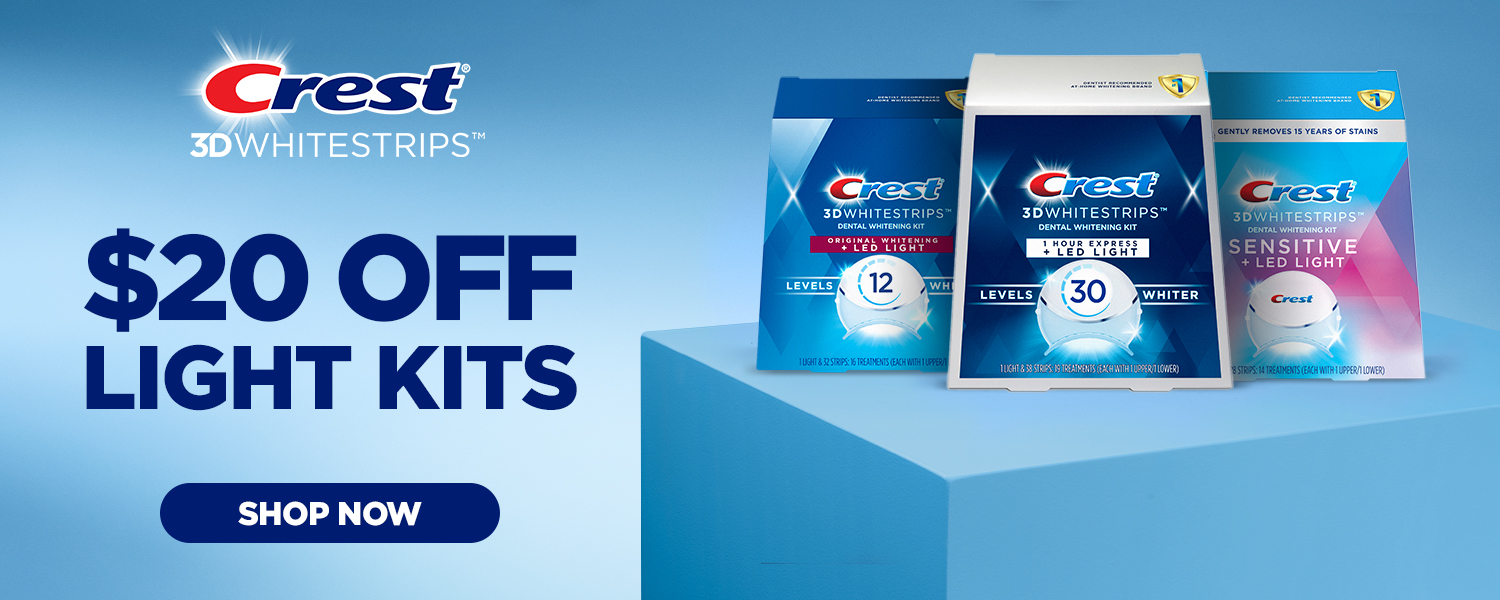 Whitening Gels and Trays
Whitening gels and trays can be messy and vary in results.

Whitening Toothpastes
Whitening toothpastes are a cost-effective way to whiten teeth and fit in with your daily oral care routine. Whitening toothpastes contain silica, which helps remove surface stains. A great option is Crest 3D White Brilliance Toothpaste, which uses micro cleansing teeth whiteners to polish away surface stains and is enamel safe. Another option is Crest 3D White Brilliance Daily Cleansing & Whitening System, a 2-step system that can keep teeth 99% as white as a professional polish.*

Whitening Mouthwashes
Like whitening toothpastes, whitening mouthwashes are an inexpensive way to help whiten your teeth by removing surface stains. There are added benefits of using a whitening mouthwash including getting fresh breath and killing germs. All Crest 3D White mouthwashes can give a whiter smile, by removing surface stains, in just 7 days. Crest 3D White Diamond Strong Mouthwash whitens by removing surface stains, while helping strengthen weakened tooth enamel and killing bad breath germs.

Whitening Toothbrushes
For quick teeth whitening, select a brush that's designed to whiten such as Oral-B White Luxe Pulsar Manual toothbrush. Note that you should change your toothbrush every three to four months to get the best white smile.
Additional Methods to Whiten Your Teeth
Head to a local retailer to find a wide range of teeth whitening products. Here are some great methods of teeth whitening that are simple and won't break the bank:
Degrees of Teeth Whitening
Teeth whitening results can vary greatly depending on the products you use and the condition of your teeth. That's why it's a good idea to think about your ideal teeth whitening results before starting a teeth whitening regimen.
Start by determining your whitening goals. How do your teeth look now? What do you want them to look like after whitening? These are important considerations when seeking the best teeth whitening results.
Questions Related to Teeth Whitening
How Does Teeth Whitening Work
Teeth stains occur when staining agents in food, drink, or tobacco smoke work their way through the porous tooth enamel over time, forming stains that can't be erased by brushing alone. Teeth whitening kits contain chemicals that penetrate the stains without damaging the structure of the tooth, although some people do report temporary tooth sensitivity while using teeth whitening kits.
How Long Does Teeth Whitening Last?
Teeth whitening duration varies depending on how the teeth are whitened. Results of tooth bleaching products can vary depending on form and duration of use. Regular use of whitening toothpaste and mouthwash is recommended for best results.
Is Teeth Whitening Safe?
All Crest products are formulated to be safe. Following instructions is important for not only safety but for the best results. Proper use is essential to safely using teeth whitening products.
How Much Does Teeth Whitening Cost?
Teeth whitening options can cost as little as $5 to hundreds of dollars, with varying results. Daily routine products such as whitening toothpastes and mouthwashes average $5-7, while Crest Whitestrips average about $50 but can produce professional-level results. 
Where Can I Buy Whitening Kits?
You can buy teeth whitening kits in grocery stores, drug stores, or online. If you're deciding between two types of kits, try one first and then try another if you aren't satisfied with the results. For example, if you have teeth sensitive to whitening, choose from the teeth whitening kits with lower concentrations of whitening product. If you aren't getting the results you want, and you don't notice a problem with tooth sensitivity, try one of the teeth whitening kits with a slightly higher concentration of whitening product.

A healthy, beautiful smile and whiter teeth can lead to a boost in self-confidence and even a younger appearance.

*with daily use. Stain assessed 4 weeks after dental cleaning.