TEETH-WHITENING
Teeth Whitening Trays: How they Work and Alternatives

Teeth Whitening (Bleaching) Trays How Do Whitening (Bleaching) Trays Work? Alternatives to Teeth Whitening (Bleaching) Trays
Teeth Whitening (Bleaching) Trays
When you walk into your local drugstore, you may see dozens of teeth "bleaching" kits and wonder where to begin. "Bleaching" actually refers to the whitening process and not to the whitening agent used, so you may find that most products are actually referred to as "teeth whitening kits." Finding the best whitening method to meet your needs can help you quickly and easily achieve a brighter, whiter smile and give you a new boost of self-esteem.
Getting a brighter, whiter smile at home has never been easier. One popular method for whitening at home is teeth bleaching trays. Otherwise known as teeth whitening trays since they don't actually use bleach, these products can whiten teeth in just a few days. While you can also get customized options from your dentist or results in a little as one visit, you can usually find teeth bleaching trays at your local drugstore or mass retailer.
How Do Whitening (Bleaching) Trays Work?
Over-the-counter teeth whitening (bleaching) trays are typically made of a flexible material that molds to your teeth. The material fits around your teeth gently and allows for whitening on the surface and in between your teeth. Dental professionals can also dispense custom-made molds that have been created just for you and therefore fit in your mouth and directly over your teeth perfectly. Some teeth whitening trays are pre-filled with a peroxide-based whitening agent, while others come with syringes of whitening gel that can be dispensed as needed by the user. Each of the teeth bleaching trays is pre-filled with the appropriate amount of a peroxide-based whitening gel that is similar to what is used in popular whitening strips and other over-the-counter whitening products. Most systems will include a full set of disposable trays; you use two trays per day, one for your bottom teeth and one for your top teeth.
Either way, teeth whitening trays usually require a longer daily application time than many whitening options. Some are used for hours at a time, while others recommend overnight application, during which time you should not eat or drink. Alternatively, the Advanced Seal technology in Crest 3D Whitestrips allows you to talk, drink water and carry on with your daily routine.
Alternatives to Teeth Whitening (Bleaching) Trays
Teeth whitening trays are not your only option for pursuing the perfect smile. If you prefer other whitening options that may require shorter application time and offer you the flexibility to continue about your regular routine, there are dozens of other options to consider, depending on your desired results and the current condition of your teeth. While there are many whitening options, some popular alternatives to whitening trays include:
Whitening Strips: Instead of teeth whitening trays, you may want to consider using whitening strips, which are one of the easiest types of teeth bleaching kits to use. There are numerous products available, and an effective whitening strip regimen can take just minutes a day and can offer dramatic whitening in just a few days. These flexible strips adhere to your teeth and feature peroxide-based whitening products to offer a bright smile that's fast and easy. Results for some whitening strips can last for up to 12 months, providing you with a beautiful smile for an entire year. Crest 3D White Whitestrips Glamorous White and Crest 3D White Whitestrips Professional Effects utilize the Advanced Seal technology which provides a stronger grip than most whitening strips – this allows you to whiten while you go about your day (you can even drink water while you whiten).
Whitening Toothpastes and Rinses: For subtle whitening and to help prevent stain build-up, you may want to consider using a whitening toothpaste, such a Crest 3D White Glamorous White Toothpaste, combined with a whitening mouthwash each day. Crest 3D White MultiCare Whitening Rinse whitens by removing surface stains and helps to prevent new surface stains from forming.
Maintenance: It is important to follow an oral hygiene regimen that includes daily brushing, flossing and rinsing. It's also recommended that you visit a dental professional for routine cleanings twice a year. Finally, avoiding products such as coffee, tea, wine, soda, and tobacco can help protect your teeth from discoloration.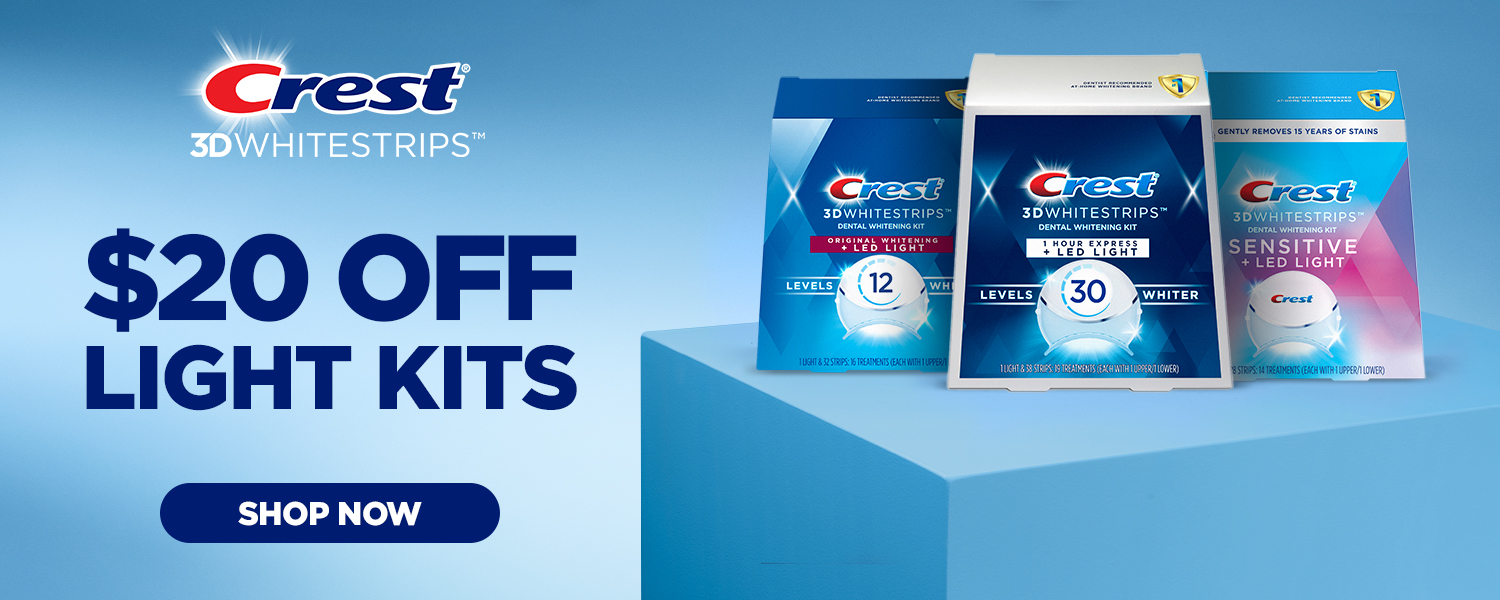 All of these options are effective whitening methods, each with its own set of pros and cons.

While teeth whitening trays are popular and can be effective, there are many other options available. Your best bet is to conduct some research, do some reading, and make an informed decision based on your personal whitening goals. It is recommended that you always consult with your dentist before beginning a whitening routine.